Winnipeg Dental Society
Raising the Standard of Dentistry
The organization known as the Winnipeg Dental Society (WDS), is governed by a constitution and a code of ethics. The constitution was adopted February 9th, 1956.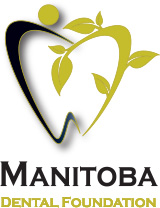 Donate to the the Manitoba Dental Foundation
The Manitoba Dental Foundation is the charity of choice for the Winnipeg Dental Society.
Continuing Education Courses
The series of 5 lectures will be available to members starting:
Friday, September 22nd, 2023 through to Friday, March 15th, 2024.
Cost-Free to WDS Members
*For Non-WDS Members: $300 plus GST
*For Dental Assistants, Dental Hygienist: $50 plus GST
For WDS members, you will need to activate your account to access Continuing Education Portal
For Non-WDS members, click on register on the individual lecture page to pay for the lecture, get access to the information & confirm registration