2022 WDS Golf Tournament
Due to course water levels this event has been postponed to July 22nd.
Date: Friday, July 22nd, 2022
Location: Selkirk Golf and Country Club
Time: To be confirmed
Fees:
WDS members: $150.00
Non-WDS members: $185.00
Registration Deadline: Midnight, July 19th, 2022
2022 Westman Golf Tournament
Date: Friday, September 9th, 2022 – Saturday, September 10th, 2022
Location: Clear Lake Golf Course
Time: 9:30am – 6:00pm
Fee: $250.00
Please consider a donation to the Dr. Michael Cuthbert Endowment Fund – CLICK HERE
Take a Look at some of the Events Winnipeg Dental Society has Hosted in Years Past!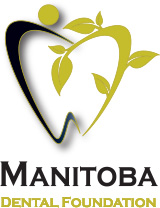 Donate to the the Manitoba Dental Foundation
The Manitoba Dental Foundation is the charity of choice for the Winnipeg Dental Society.