Price
*Free for WDS Members*
Appearance and self-esteem have long been intertwined. So, as our social media and selfie culture continues to grow, it's no surprise that more and more young people and adolescents are seeking out cosmetic dentistry as a way to enhance their appearances. The dental world has taken notice and we need to respond with conservative ways to satisfy our younger patient's desires for ideal smiles. This 3 part course will cover all treatments from ultraconservative enamel enhancements through minimal preparation veneers. Discover the secrets to identifying patient's cosmetic desires and learn effective yet sensitive dialogue for case acceptance. Boost their confidence and Boost your Bottomline.
Part 1:
Enamel enhancements: Visible White Lesion (VWL) removal, Brown staining removal, Whitening and Whitening Combination treatments.
Direct composite bonding. Finishing techniques for beautiful surface texture and anatomy. Diastema Closure. Additive finessing of the smile. Easy Direct Composite Veneers.
Gingival sculpting for framing the smile.
Applied Smile Design. Combining individual tooth, gingival and global smile treatments.
Part 2:
Indirect restorations: Minimal preparation veneers. Ceramic Choices. Multiple case studies. Step by step from diagnosing to planning to prepping to lab communication to provisionalization to insertion for minimal prep veneer case. Building on Part 1 Applied Smile Design combine gingival sculpting, whitening, direct restorations, and veneers.
Attaining the look the patients desire while achieving beautiful natural looking smiles.
Part 3:
Trauma restoration: Emergency evaluation, preparation, record taking, provisionalization and cosmetic restoration of the fractured anterior tooth. We are all presented with emergency patients from sports injuries, car accidents, falls, fights, etcetera. When these emergency patients call, we want to accommodate the patient's needs and but not have our schedules sent into a tailspin.
Learning Objectives:
Give confidence to recognize and assess cosmetic desires on younger patients
Develop clinical skills for comprehensively diagnosing and conservatively enhancing younger smiles
Attain step by step protocol for applied smile design combination treatment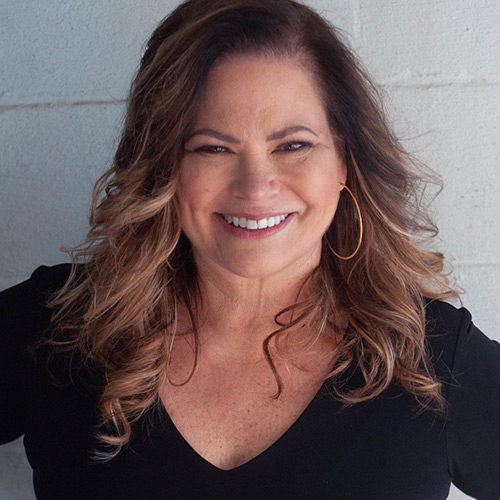 Biography
Dr. McMahon is a graduate of the University of Pittsburgh, School of Dental Medicine, and enjoys a thriving dental practice in Western Pennsylvania focusing on esthetics and oral health. She is accredited by the American Academy of Cosmetic Dentistry, a fellow in the International Academy of Dental-Facial Esthetics, and a fellow in the American Society for Laser Medicine and Surgery. She is an ASDA member and sits on the board of Catapult Education. An author and lecturer, Dr. McMahon has devoted her professional career to the pursuit of advanced technologies in cosmetic dentistry and smile design. She is a past clinical instructor in Prosthodontics and Operative Dentistry at the University of Pittsburgh, School of Dental Medicine and a guest lecturer at the University of West Virginia, School of Dentistry.
She also lectures in both the United States and Europe on cosmetic dentistry and teeth whitening. A seven-time award winner in the American Academy of Cosmetic Dentistry's Annual Smile Gallery, Dr. McMahon has twice been awarded gold medals. She has been honored as a Top Cosmetic Dentist five times. She has also been voted by her peers as a Top Dentist in Pittsburgh.
"A beautiful new smile can bring so much confidence. It is so very rewarding to give that smile to someone through cosmetic dentistry"